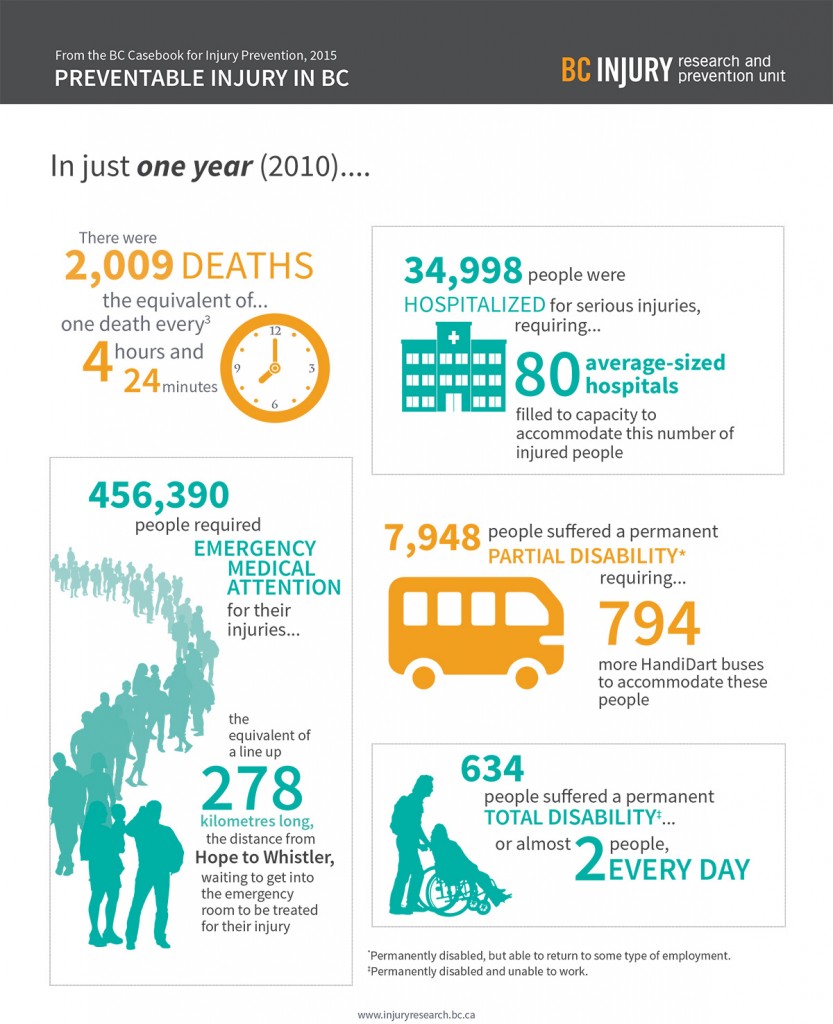 Injuries cost the province a lot of money every year – but just how much?
According to a new set of reports released by the BC Injury Research and Prevention Unit (BCIRPU), injuries from falls, car crashes, poisoning and suicide cost BC upwards of $400,000 an hour. That translates into $3.7 billion per year, which is a high price to pay given that these injuries are preventable.
The BC Casebook for Injury Prevention is a visual, online resource that uses new evidence in data charts and info-graphics to highlight the importance of injury prevention. It communicates that the benefits of injury prevention heavily outweigh the costs of injuries, for both individuals and the health care system.
The report on The Economic Burden of Injury In BC outlines the causes of injury, as well as the rates at which they happen, and the costs associated within each BC health authority. This shows where injury prevention efforts could have the greatest effect. It also explains the healthcare system costs of injuries, such as hospitalization and patient care expenses, and reminds us that there are indirect costs like lost worker productivity from disability and premature death.
Together, these reports serve as a reminder that although injuries may seem like they're just accidents, they can be prevented.